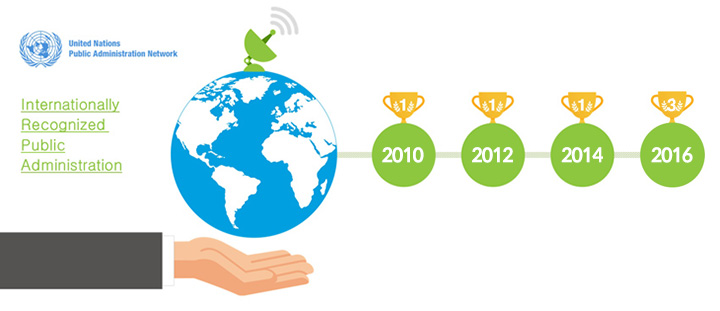 Korea ranked first in the UN E-Government Survey for three consecutive terms. This marvelous achievement, however, did not happen overnight. The Korean government has worked tirelessly for decades to build and improve its e-Government systems, setting up computer network for public administration in 1987 and launching innovative e-public services such as e-procurement system (called "Narajangteo/National Marketplace") and 24-hour public service portal (called "Minwon 24"). As a result, most of the public services are delivered online now, making the Korean government ever more transparent.
Government at Your Service Anywhere Anytime
Public Service Portal "Minwon 24" : This portal enables the Korean people to enjoy public services at their convenience 24/7 (2011 UN Public Service Award winner).
Smart Office : Cloud-based business process system made Smart Office possible, helping civil servants communicate and work together across organizational boundaries without being constrained by time and space.
Integrated Information / Data Management
Information Sharing Portal : This portal contains information required to provide people with public services. Upon request for public services, civil servants can check out necessary information themselves without requesting people to submit it.
National Computing and Information Service (NCIS) : The NCIS was established to integrate and manage government data and information that were once managed separately by individual government departments.
Korea's Internationally Renowned e-Government Systems
Immigration e-clearance system, e-tax administration system, business process management system for government, e-patent administration system, postal logistics information system, national disaster management information system, etc.
Korea's E-Gov. Development and success factors.
1. Korea's National Development and e-Government
2. Evaluation on Korea's e-Government
3. Korea's e-Government Development
4. Success Factors for Korea's e-Government
Koreas E-government Best Practices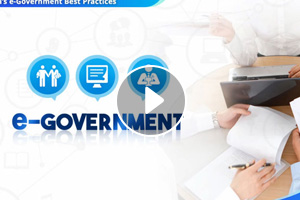 1. Effects of Introducing E-government
2. Cases of enhanced efficiency of public administration
3. Cases of enhanced transparency of public administration
4. Cases of improved services for citizens